Advancing AI Together,
Europe/Germany and the US in
Partnership
Join the Exchange – Drive the Future of AI!
Why is TAIX relevant for you?
TAIX is an open, rapidly growing network of transatlantic industry experts involving research institutions, universities, corporations, startups, investors, and government. Offering unrestricted access to invaluable content, TAIX actively nurtures connections and collaboration.
Networking
Connections
Knowledge Sharing
Successful Initiatives
TAIX, aligning with the vision of creating a close-knit network of experts, is hosting educational video events and hybrid conferences. It employs online, hybrid, and video podcast events to facilitate connections across the transatlantic ecosystem, supporting various aspects from venture fundraising to customer acquisitions.
TAIX demonstrates the ability to build trusted relationships and organize custom events. We can gather experts from both sides of the Atlantic to explore relevant topics around your target markets and ecosystem players.
Continuously bridging Silicon Valley/USA and the EU ecosystem, offering a unique advantage in navigating the global tech landscape.
Through regular online and offline events, TAIX disseminates valuable insights, contributing to the growth of an unparalleled deep tech/AI-focused network.
Notably, our global Hackathon with the AI & Web3Summit led to the creation of a global DAO (decentralized autonomous organization), highlighting our ability to drive impactful collaborations.
Free AI Webinar Series on general AI-related topics (i.e. Introduction to AI, Ethical considerations, AI Progress in the US, China and Germany, etc.) as well as focused on industry verticals focused on real use cases presented by high-level speakers. Objective is to apply learnings to help solving your problems or turning ideas into reality.
Starting in 2020, Delegation visits to the US and Germany alike could extend the program in close collaboration by the repsective IHKs/Government Institutions & supported by the Transatlantic AI eXchange.
Paid virtual workshops with business experts to provide real life advice to custom specific problems to help with definition and implementation of AI in your business.
Regional hand-on in person workshops including experts from the US and Germany could be offered in partnership with local IHKs/DIHKs.
Potential expert coaching/mentoring opportunities fort startup and mid-sized company leaders.
"The race for leadership in new technologies and the question of how and to what ends we use these will define the 21st century. The US and Germany/the EU must align our strengths to ensure that our democratic take on things find their rightful place in the international framework that will govern tomorrow's world. The new Transatlantic AI eXchange Platform is a fabulous contribution in this endeavor"
"The Transatlantic AI eXchange platform will accelerate the development and integration of transformational AI technologies across a range of industry and public sectors. The first in a multi-year series of public-private online/offline events will examine specific use cases for existing and potential applications of AI in critical areas, starting with sustainability and climate change. Future sessions will include cleantech, smart cities, healthcare, advanced manufacturing and more. We are excited to see that many leading AI experts offering their time, expertise and wisdom to support this valuable initiative."
"The transatlantic relationship of the 21st century relies on scientific and technological cooperation. Today's innovative and emerging industries, such as AI, propel economies, bolster job growth, and improve the lives of people on both sides of the Atlantic. Through exchange with our democratic partners, the United States ensures that these technologies underscore our shared values. As President Biden says, we must see artificial intelligence as a chance to help lift people up, not pin them down. In this spirit, I very much welcome today's launch of the new Transatlantic AI eXchange Platform."
"The European AI Summit in 2022 was the perfect conference for the ceremony of the AI Beyond Borders Awards by German Accelerator. The event generated a great reach to the international AI community, and we appreciate the execution by Transatlantic AI eXchange."
"Thank you again for letting us contribute to the Transatlantic AI Exchange and the opportunity to host the European AI Summit 2022 together with you. Attendance, awareness and feedback were off the charts. The event drove significant traffic to our social media properties and generated substantial interest from investors and the eco system in general. Thanks to the networking session after the event and the joint social media activities, we were also able to extract a number of relevant, valuable leads for the deal flow of Intel Ignite. Can't wait to do this again - very nice ROI for us. "
DANKE! Rise of AI war ein großer Erfolg und wir danken dir für deinen Beitrag und Energie. (Rise of AI conference 2023)
We value your feedback to provide us with your ideas/suggestions for future events. Get involved – make it happen! Want to view our event video archive, click here.
Meet our experts who support and advise the Transatlantic AI eXchange.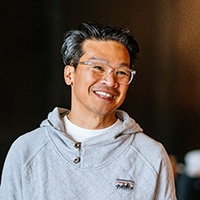 Jeremy Abbett
• Organisational Innovation & Product Strategy
• Creative Evangelist Google
• Advisor and Founding Faculty future/IO Institute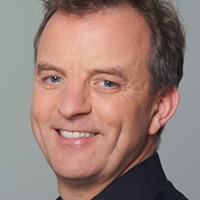 Joerg Bienert
• President and Founding Member KI Bundesverband
• CEO & Founder aiso-lab
• Data & AI Keynote Speaker at Alexander Thamm GmbH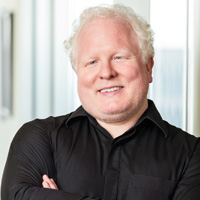 Hans-Christian Boos
• Founder of arago
• Member of the Digital Council of the Federal Government of Germany
• Author of many academic and business publications, focusing on artificial intelligence, computer networks, IT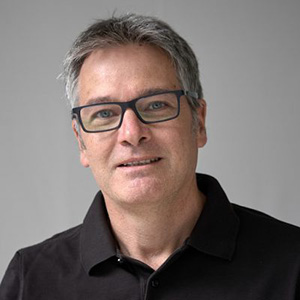 Ingo Hoffmann
• Managing Director AI.HAMBURG
• Advisor for the German Government in AI
• Member Global Partnership on AI (GPAI)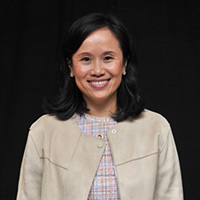 Cindy Chin
• COO & Co-founder CLIPr
• CEO CLC Advisors
• NASA Datanaut & Mentor, Office of CIO, Technology & Innovation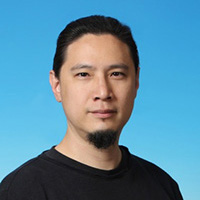 Prof. Dr. De Kai
• Focus on Machine learning of the cognitive relationships between different languages
• Distinguished Research Scholar at UC Berkeley's International Computer Science Institute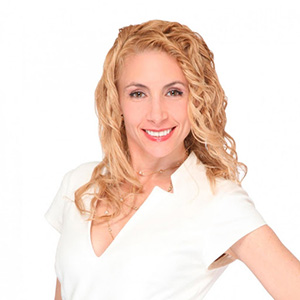 Robin Farmanfarmaian
• Professional Speaker in healthcare technology
• Entrepreneur in device, pharma and AI
• Advisor to MindMaze and Alacrity Care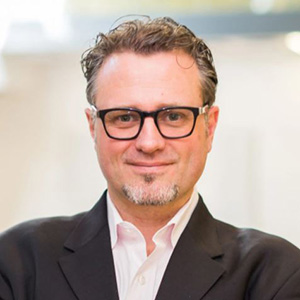 Prof. Dr. Olaf Groth
• CEO of Cambrian.ai
• Author of Solomon's Code
• Professor at Hult IBS and UC Berkeley

Mark Caine
• Lead for AI and Machine Learning at the World Economic Forum
• Senior policy roles at the African Union Commission and the UK's Foreign and Commonwealth Office (FCO)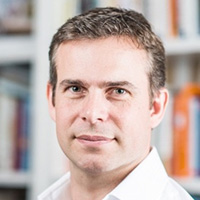 Lin Kayser
• CEO at Hyperganic Group
• Chairman Advanced Manufacturing Council at European Technology Chamber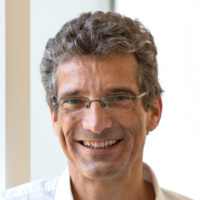 Prof. Dr. Antonio Krueger
• Professor of Computer Science at Saarland University
• CEO/Director at DFKI GmbH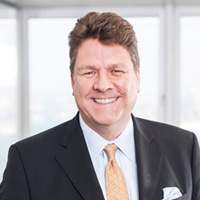 Ragnar Kruse
•Founding Partner & Managing Directo AI.FUND
•Co-founder AI.HAMBURG
• Co-Founder of AI.INVEST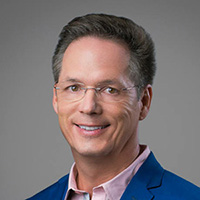 Thomas Neubert
• Founder/Evangelist Transatlantic AI eXchange;
• Co-founder WowDAO AI ,
• AI Influencer/Connector, Investor, Start-up Advisor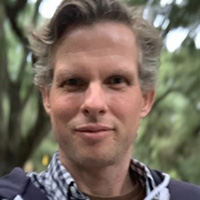 Cyriac Roeding
• CEO & Co-Founder Earli inc.
• Entrepreneur Investor, Founder at Roeding Ventures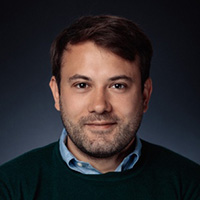 Rasmus Rothe
• CEO Merantix AG
• Founding Member KI Bundesverband
• Ph.D ETH Zurich
• Master of Engineering Princeton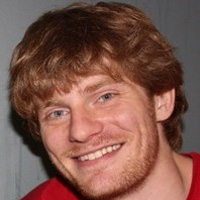 Richard Socher
• Founder/Investor/Chief Scientist Salesforce
• Author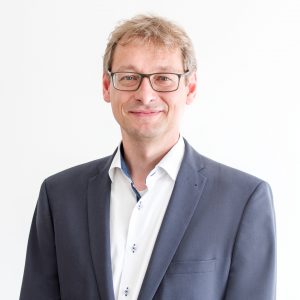 Prof. Dr. Andreas Timm-Giel
• President Hamburg University of Technology (TUHH)
• Head of the Institute for Communication Networks at the TUHH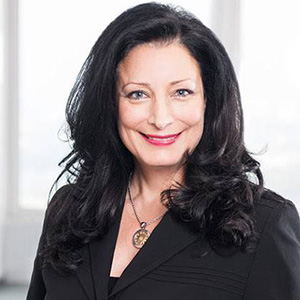 Petra Vorsteher
• Founder AI.HAMBURG
• Co-Founder AI.INVEST
• Founding Partner AI.FUND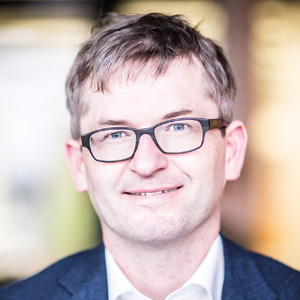 Prof. Dr. Helmut Schönenberger
• TUM Vice President Entrepreneurship at Technische Universität München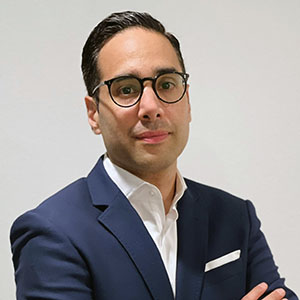 Parham Shahidi, PhD
• Machine Learning for Manufacturing Design
• Program Director North America for Transatlantic AI eXchange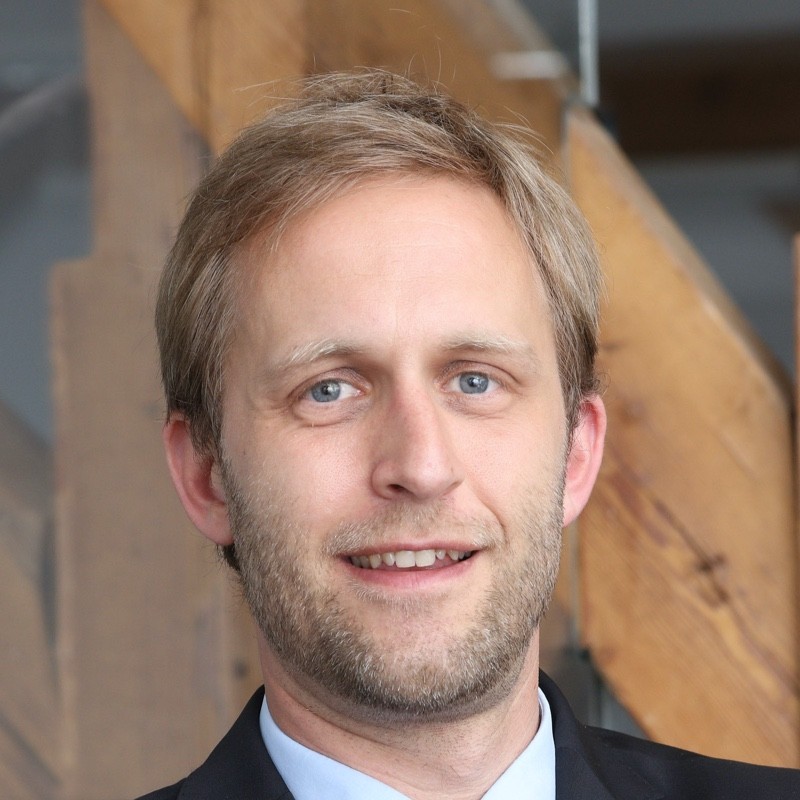 •Head of the Machine Learning and Data Analytics Lab, FAU
•Co-Spokesperson EmpkinS
•PI @Helmholtz Munich
•Visiting professor @Stanford U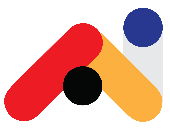 Why Transatlantic AI eXchange
Harnessing AI disruptions through collaboration
This building momentum requires a platform for the USA and Europe/Germany to stimulate and coordinate this cooperation: The Transatlantic AI eXchange
The aim of this series is to stimulate exchange on AI between actors from both sides of the Atlantic and provide fertile grounds for entrepreneurs, researchers, investors, and policy makers to build long term partnerships.
Collaboration between governments, research institutions, and technology companies is necessary to benefit from AI and minimize its risks.
Flows of data, compute power, talent, and capital for AI align with geographic boundaries incidentally rather than fundamentally.
Germany has created a conducive policy framework to promote AI as a national priority through the "AI made in Germany" strategy, which is linked to the EU's AI policy and regional AI governance frameworks.
The US is realigning around AI under the Biden administration, and American companies need new access to the EU's slowly integrating digital market after Brexit.
Private-public partnerships with European players could provide innovative solutions for protecting privacy, securing agencies, and preventing bias in the digital economy.
The Transatlantic AI eXchange initiative was founded and is organized by a partnership of Thomas Neubert and AI.HAMBURG. Early leading Partners are the German American Business Association of California (GABA) in San Francisco, USA, and the Deutsches Forschungszentrum für Künstliche Intelligenz GmbH (DFKI).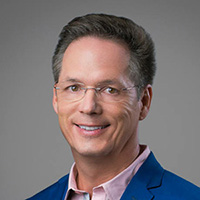 Thomas Neubert
• Founder/Evangelist Transatlantic AI eXchange;
• Co-founder WowDAO AI ,
• AI Influencer/Connector, Investor, Start-up Advisor
Thomas is Executive Director Strategic Business Development & Innovation @ Intel Datacenter Incubation Group, is building new, transformative lines of business as potential new revenue sources. Adopting the venture capital playbook to form new IOUs (independent operating units) that act like start-up companies and facilitate their success in an agile, fail-fast environment. He built a global sales team, focused on scaling and accelerating time-to-market Artificial Intelligence solutions. He established an validation program giving global leading application and algo developers access to new silicon/platform technologies. Since moving from Germany to Silicon Valley in 1991 Thomas spent 20+ years building up international subsidiaries and domestic start-ups from ppt to IPO. As VP/GM at Deutsche Telekom he led the North America activities for innovative partnering. Thomas is founding member and Chair of GABA "German American Business Association" and also co-founder and coach of SVMC "Silicon Valley Marathon Club".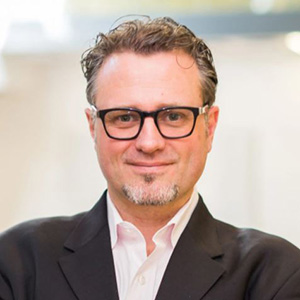 Dr. Olaf Groth
Cambrian, Hult and UC Berkeley​
Olaf is a global strategist, founder, professor, adviser and speaker focused on technology disruption and discontinuities in the global economy. He is founding CEO of the advisory thinktank Cambrian Futures and concept development firm Cambrian Designs, Professor for Strategy, Innovation, Economics and Futures at Hult International Business School, Professional Faculty for Strategy, Technology and Business & Public Policy at UC Berkeley's Haas School of Business and a Global Network Member at the World Economic Forum. For the past 25 years Olaf has held leadership roles in global enterprises, consultancies and academia. A frequent speaker, commentator and author in media outlets he is also co-author of Solomon's Code: Humanity in a World of Thinking Machines with Dr. Mark Nitzberg (paperback "The AI Generation: Shaping Our Global Future With Thinking Machines in July 2021), and of the forthcoming book The Great Remobilization: Designing A Smarter World with Drs. Mark Esposito and Terence Tse.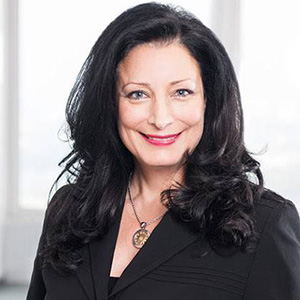 Petra Vorsteher
AI.HAMBURG, AI.INVEST, AI.FUND, ECIU, GABA, AI4Germany​
Petra is the founder of AI.HAMBURG, co-founder of AI.INVEST and founding partner of AI.FUND, and one of the first women globally to co-found a global mobile company in 2005 where she has been successful in growing Smaato to become one of the largest independent mobile companies in the world. Prior to her career in mobile she was a pioneer in e-commerce. As founding member of Intershop in 1996, Petra was instrumental in growing the company from a start-up to a publicly listed company with a market cap of $12Billion. Petra has over 30 years of business experience in the US, Europe and Asia. As a Silicon Valley veteran, Petra is one of the best globally networked women executives. She was appointed Hamburg Ambassador to San Francisco by the Governor and First Mayor of Hamburg and serves as International Ambassador of the Technical University of Hamburg (TUHH). She is GABA Chair for AI, International board member of Hamburg@work and a member of the Committee for Innovation and Research at the HHCC. She is with AI.HAMBURG co-founder of the initiative AI4Germany and is on the board of the ECIU university The European Consortium of Innovative Universities.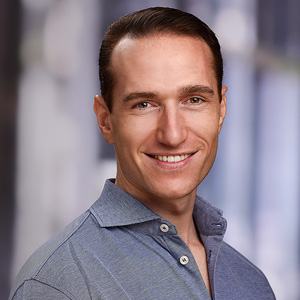 Oliver Gottfried​
AI.FUND, Stanford, Tsinghua​
Oliver is Investment Director & Head of Partnerships at AI.FUND and worked for HongDao Capital, a Chinese AI-focused Venture Capital firm where he was responsible for AI-based investments with focus on mobility (autonomous driving). He is a Postdoctoral researcher at the German Research Center for Artificial Intelligence (DFKI), researching AI-based investments. He was a visiting scholar at Stanford University, doing research on cross-border Business Development strategies for AI-related computer vision VC investments. Oliver received his PhD in Engineering from Tsinghua University, focusing on BD strategies for Deep Learning-related VC/PE investments in China. He speaks fluent Chinese. Oliver is Program Director for the Transatlantic AI eXchange as well as an Intel Ignite & German Accelerator Mentor for AI-driven start-ups in the mobility (autonomous driving) & greentech sector.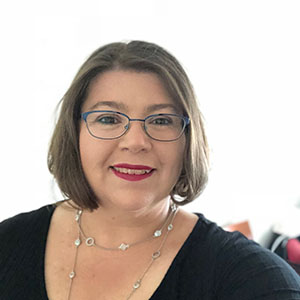 Yvonne Dietrich​
Transatlantic AI eXchange​
Yvonne Dietrich serves as the Director of Operations and Event Management at TAIX, overseeing and coordinating all initiatives at Transatlantic AI eXchange. With a wealth of a decade in project management, Yvonne brings a seasoned perspective to the TAIX team. Presently, she is further honing her expertise through a Certificate Program at UC Berkeley.
Originally hailing from Germany, Yvonne has called the United States home for over two decades, granting her a profound understanding of both the German and US communities. Her professional journey includes impactful roles at Electronic Arts, an industry leader, as well as with local non-profit organizations. For over six years, she has been a devoted contributor to the Silicon Valley German American professional community.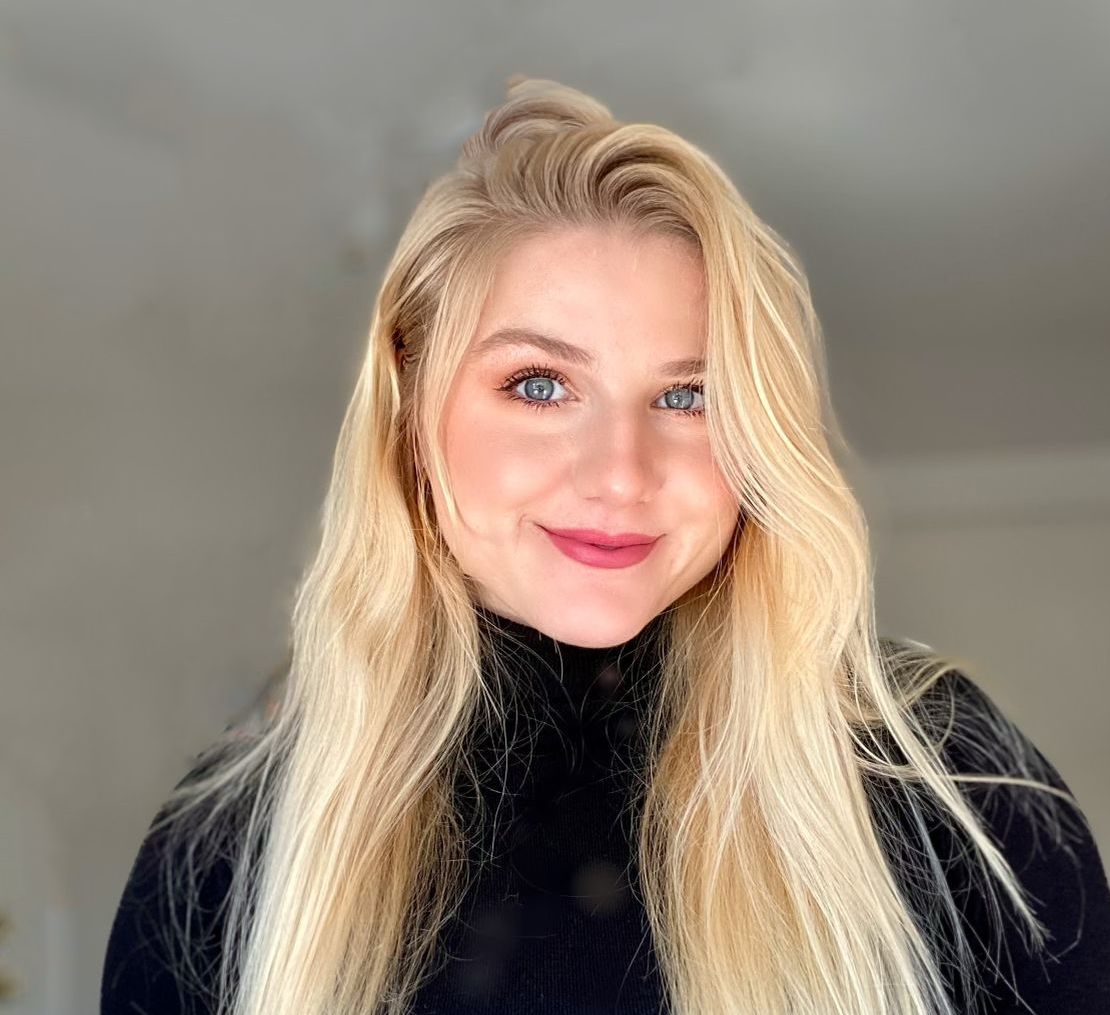 Nicole Kristina Kirschner
Public Relations, Copy Writing, Digital Marketing & Journalism | Content Creation, Media Management and Writing
Nicole Kristina Kirschner is the Social Media Marketing Manager for TAIX where she is in charge of creating engaging content for the platform's social media and managing its online presence. She has years of international experience in rebranding, digital marketing campaigns, web media buying, and client consultation working in the United Arab Emirates for Cosmopolitan Middle East Magazine, Grayling PR, and in the USA for several successful start-ups, including the Davy Marketing Agency. She has a background in public relations and communication, with a master's degree in communication and a bachelor's degree in public relations. Nicole's work draws from her multicultural upbringing which she uses to create unique and engaging content. Nicole is proficient in five languages including English, German, French, Polish, and Japanese.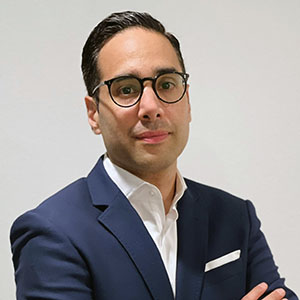 Parham Shahidi, PhD
Machine Learning & Manufacturing at Apple
Parham (Paul) Shahidi is a German-American AI/ML expert. He currently works for Apple where he is focused on ML enabled quality inspection to deliver outstanding customer experiences. He has over 15 years experience in combining engineering disciplines with machine learning and has worked in different application domains such as research, transportation and manufacturing. He holds a PhD from Virginia Tech, BS from TU Darmstadt and most recently completed his business education at Stanford's GSB. Paul is the Program Director – North America for the Transatlantic AI eXchange where he is dedicated to building international alliances in AI.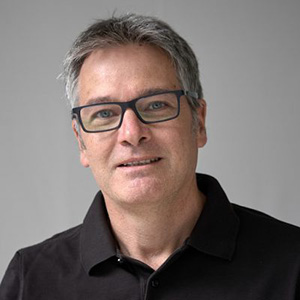 Ingo Hoffmann
AI.HAMBURG, AI4Germany, GPAI​
Ingo is a successful manager with 30 years experience in the Enterprise Software Business. He held senior management positions in companies such as SAP and IBM, startups and non-profit organizations. In recent years, he has intensively dealt with the topics of innovation, digital transformation and the adoption of artificial intelligence (AI) in companies. He worked in the IBM Watson Health division, supported the Tübingen AI Competence Center and the Cyber Valley Initiative (cyber-valley.de) as a strategic consultant and general manager and was active in the applied AI initiative (appliedai.de) of UnternehmerTUM as Head of AI Ecosystem. He was one of the initiators of the AI4Germany initiative (ai4 germany.de) and supports the German Government in the development of the German AI Strategy. In 2020 he was nominated by the German Government to join the Global Partnership on AI (gpai.ai). As a member of the board of directors of ADI Innovation AG (adi.de) he advises founders, managers, financial investors and public institutions in the field of new technologies and the use of AI. As managing director of AI.HAMBURG he promotes the transfer and use of AI in companies in Hamburg and Northern Germany. He is active as an early stage investor in AI Startups and is running his own Consulting Business and Blog.
Build your brand awareness and drive credibility of your brand in AI in Europe/Germany and the US and expand your reach into transatlantic AI eco-systems like access to start-ups, SMEs or potentially government agencies.
All benefits apply to each sponsorship level:
Lead Generation – Access to attendee details after the event
Thought Leader – Shape a session topic! Option to help to define the topic and/or be a speaker or moderator.
Individual Introduction – Get introduced to selected TAIX experts and/or advisors
Pre-Event Branding: Logo and mention on social media post and outreach mailing
In-Event Branding: Sponsor announcement at each event, sponsors, weblinks and contact information (optional) are posted in chat during the event
Post-Event Branding: Video of the event will be recorded and published on TAIX webpage, sponsor logo will be listed in thank you mailing to attendees.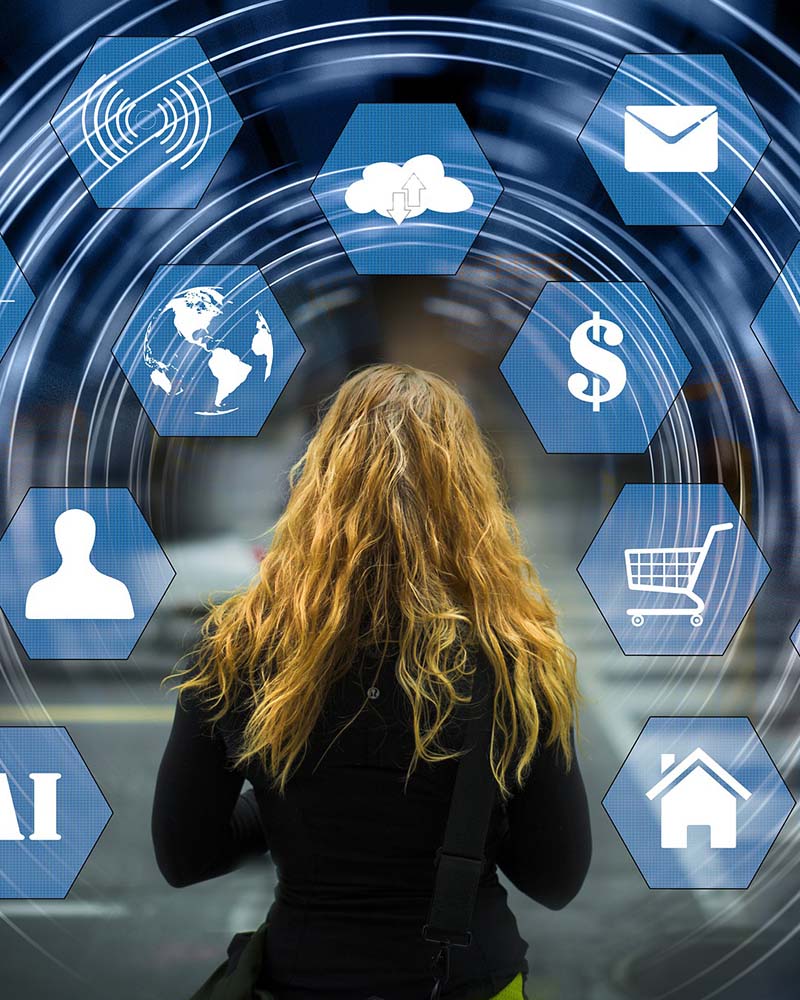 We have three different sponsorships that allow you to select the right sponsorship level for your company.
Transatlantic AI eXchange Partners
If you are interested in any of the upcoming Transatlantic AI eXchange events, would like to know more details about the program, have any general questions or comments, or would like to become a sponsor, please get in touch with us using the form below.
April 14th 2021 – Launch of Transatlantic AI eXchange. A new German-US platform for advancing and harnessing AI disruption
Transatlantic AI Exchange (TAIX) and the European Institute of Innovation and Technology (EIT) join forces to launch an enduring partnership through an ongoing series of events, discussions, and deep dives into all things Web3!
Want to view our event video archive?