Registration: February 2023
Output Submission: August 2023
Judging Period: May – August 2023
Demo and Results: September 2023
What is the Worldwide Hackathon?
Worldwide AI Hackathon is a flagship event co-hosted by Wow AI and Transatlantic AI eXchange as a part of the WowDAO (the 1st decentralized autonomous organization for the AI community) in which talented teams of students from top global AI universities, as well as developers, data scientists and AI enthusiasts from global corporations meet to join challenges designed by top AI thought-leaders who are AI executives from more than 30 tech giants and large corporations, including Google, Oracle, Microsoft, IBM, Qualcomm, Mastercard, Samsung, Oxford Brookes, Stanford, Deloitte, Accenture, Apple, Siemens, AstraZeneca, USA Air Force, Meta and many others. Our mission is to empower AI talents by challenging them to solve the toughest problems and motivate them to turn their ideas into complete products and commercialize them.
Sign up indiviually or as a team at the worldwide hackathon website to participate:
Why you should compete in Worldwide AI Hackathon
Thoughest Challenges in the AI Industry – Designed by top AI executives from more than 30 tech giants and prestigious universities. Google, Microsoft, Oracle, IBM, Samsung, SAP, Oxford Brookes, Stanford and many others!
Up to US$500K total cash prizes for top winner – Up to US$500K cash prizes in total! The Worldwide AI Hackathon will award first, second, and third-place prizes.
Compete with global Ai talents – Seize the chance to compete against participants from prestigious universities and top tech enterprises.
Free access to the super supportive platform – Kick off your project with free access to our built-in tools from image/video data crawling and annotation to a model training environment. Support any type of framework!
Career opportunities – Grab the opportunity to leverage your profile and get hired by our partner corporations
Incubation for winning projects – Get funded, and receive support from the whole AI community in the upcoming Decentralized Autonomous Organization Name
Title and Description Name
Title and Description Name
Title and Description
Transatlantic AI eXchange Partners
Legal Disclaimer:
By taking part in this event you grant the event organizers and partners full rights to use the images resulting from the photography/video filming, and any reproductions or adaptations of the images for fundraising, publicity or other purposes to help achieve the association's aims. This might include (but is not limited to), the right to use them in their printed and online publicity, social media, press releases and funding applications. Please contact us (info@transatlanticaiexchange.com) with any questions.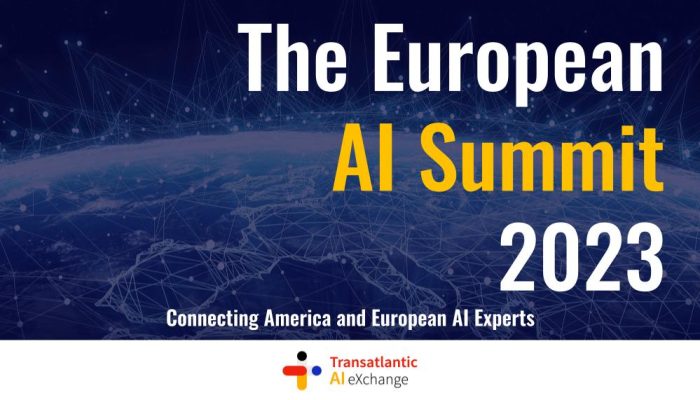 Events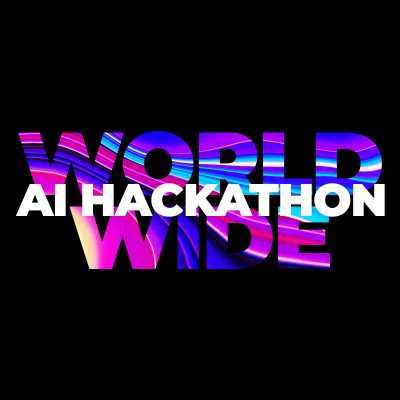 Events
Registration: February 2023